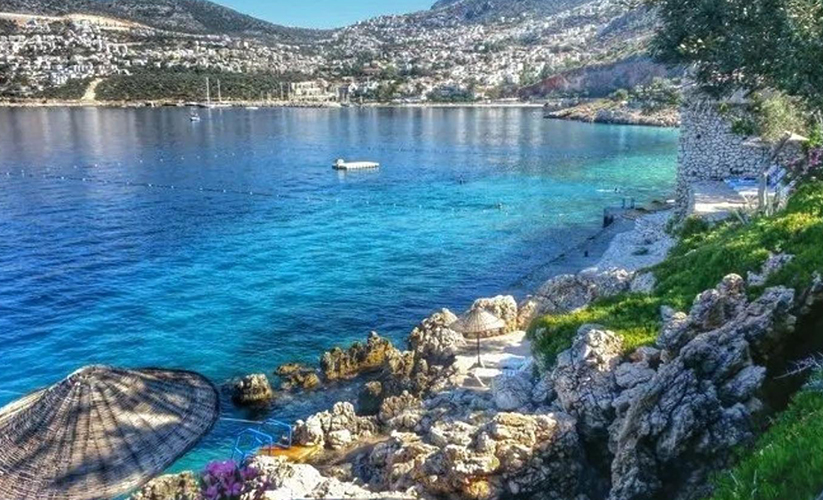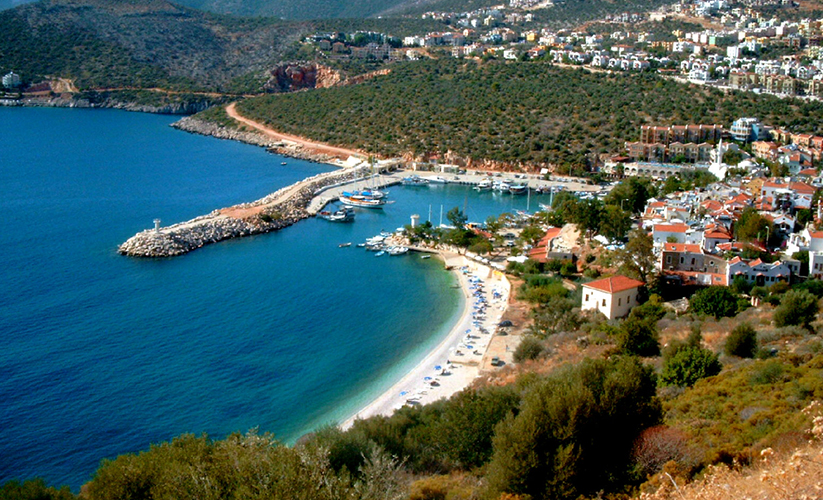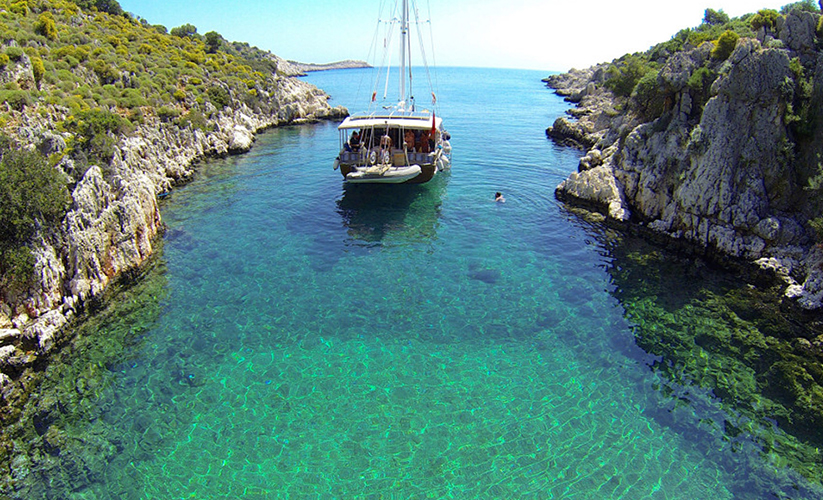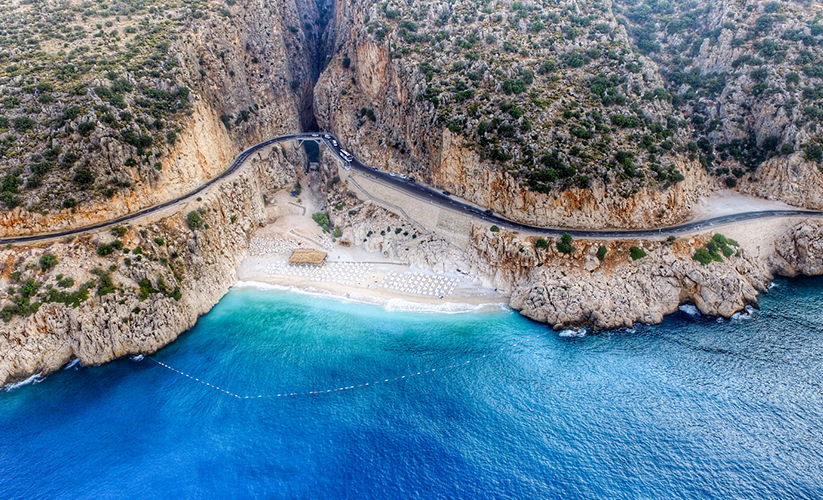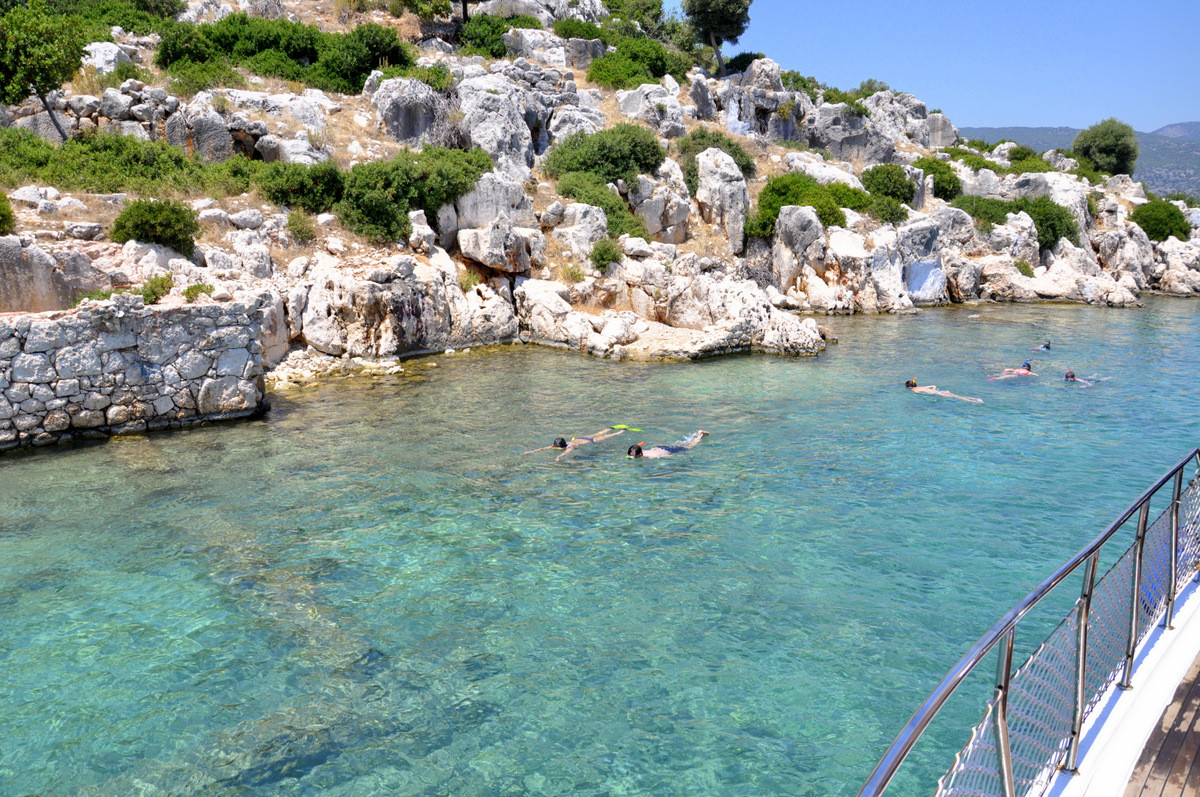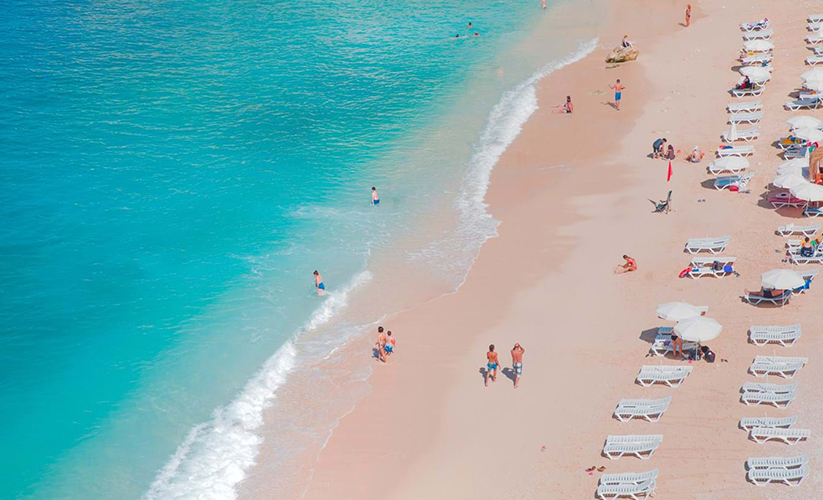 ---
About
Our Kaş – Kalkan gulet tour day trip will feel longer than a single day, as we visit Maradi Island, the Blue Cave, dramatic Kaputaş beach, Kalkan harbour, and Sidek Island. The most relaxing way to tour this stretch of the coastline!
Depart from Kaş harbour at 9am
Maradi Island 9:30am
As our gulet sails gently out from Kaş harbour with the fresh sea air filling our lungs our first stop will be at the hill-shaped Maradi Island where you can swim and snorkel in its alluring waters which are buzzing with marine life.
Blue Cave 10:45am
Cruising gently along and enjoying the magnificent views we'll then bring you for a memorable stop at one of the Mediterranean coast's most atmospheric blue caves. This one is 60m long and you can either swim inside its dusky cavernous interiors, where splashing the sea lets it sparkle into a phosphorescent blue, or you can let yourself be floated lazily in in our dinghy boat.
Kaputaş Beach 11:15am
The white sandy beach of Kaputaş is a well-loved jewel on Turkey's Turquoise coast. Tucked into a cove at the foot of sheer rocky cliffs, its crisp, clean waters are fresh and inviting for a pre-lunch dip!
Kalkan 1pm
Next we'll sail into Kalkan's quaint and busy little harbour where we'll stop for a tasty Mediterranean lunch and then leave you time to wander its cute winding streets for shopping and relaxation.
Sidek Island 4pm
Leaving Kalkan in the afternoon sun, we'll visit our final picturesque island of the day, the lovely Sidek Island, where we'll serve a refreshing glass of Turkish tea, and you can relax under the sun's rays, go snorkelling or take a final dip of the day in its inviting waters.
Kaş 6pm
We'll return to Kaş.