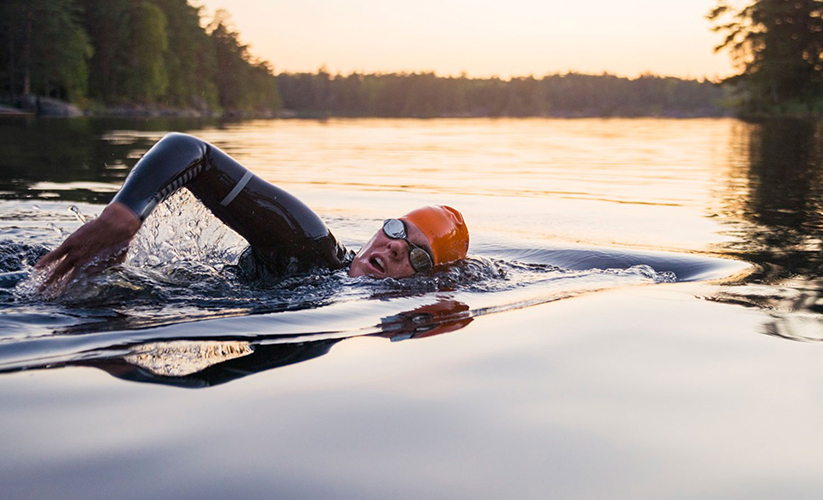 ---
About
Can't spend enough time swimming during your holidays? Our open water swimming tour combines a week of escorted sea swimming with the comforts and relaxation of a gulet cruise. The seas between Kaş and Kekova offer perfect conditions for open water swimming – warm, calm seas, amazingly clear visibility underwater, no jellyfish or other critters, and a constantly changing backdrop of steeply rising mountains and rocky islands as you swim from bay to bay.
Swimmers will be divided into 2 or 3 groups, depending on your ability, so you don't need to worry about keeping up with faster swimmers. Each group will be accompanied by a guide in a zodiac-type support boat, which will also carry refreshments. If at any point you feel like taking a break from swimming, you can of course rest in the support boat.
Non-swimming partners or friends are also welcome to join the cruise and relax on the sundeck while the others put in the hard work!
Open water swimming is a little different from pool swimming, so we recommend you try a few open water swims before your holiday – although note that a swim in UK waters will be much more physically stressful than summer in the warm calm waters of the Turkish Mediterranean. If you think that these distances are far longer than you could swim in a pool, remember that pool-swimming is rather boring – instead you'll be looking around to admire the views. It's a little like comparing a session on a gym treadmill to an enjoyable day spent hiking.
While you don't need to have an exceptional level of fitness, you should be reasonably fit and comfortable swimming in calm open water for an extended period. Swimmers should be at least 15 years old. If you have any medical conditions, we suggest you consult your doctor in advance.
We recommend you bring your own goggles and perhaps a backup pair. Tinted goggles are best for the bright sunlight, and check that they have a comfortable and well-sealed fit. You'll probably also want plenty of waterproof sunblock, and perhaps a rash vest or other swimwear, as additional protection against the sun. A wetsuit is not necessary, but of course feel free to bring whatever equipment you feel comfortable with. For more tips on open water swimming, check the Outdoor Swimming Society.
Day 1 – Kaş
You are welcomed onboard to meet the crew, guides and fellow swimmers. The guides will talk you through the itinerary and safety tips for the week. Overnight in Kaş harbour.
Day 2 – Archipelago, Çoban Beach, Ufakdere Cove
Following a Turkish breakfast, we start the morning's swim through an archipelago of islands which lie between Kaş and the Greek island of Meis, finishing up at wild and rocky Çoban Beach. After lunch aboard the gulet, the afternoon is given over to a stunning coastal swim across a couple of bays to Ufakdere Cove. Overnight here.
Total swim approx. 6km
Day 3 – Uluburun, Aperlai
After breakfast we begin swimming towards Uluburun, where the oldest shipwreck in the world, a Phoenician vessel loaded with cargo, was discovered by sponge divers in 1982. We break for lunch at Uluburun before heading on to the western cove at Aperlai. The ruins of Aperlai, once a significant city in the Lycian Confederation, have not yet been excavated by archaeologists, and you are free to wander among them unrestricted. They extend beneath the waters of this bay, covered in a layer of seagrass.
Overnight stay here.
Total swim approx. 7km
Day 4 – Aperlai, Kekova
We take the morning off in preparation for a longer-than average-afternoon, as we cruise around the long Aperlai headland to the eastern bay. After lunch we swim out of the narrow bay, with steep rocky hillsides rising on each side, and head past several small islands into the straits of Kekova. Climbing aboard our gulet, we'll finish the day with a slow cruise over the ruins of Dolichiste, another Lycian city which sank into the sea in an earthquake in the 2nd century BC. (Swimming over these ruins is not permitted.)
We'll moor for dinner in a tiny inlet on Kekova island, and overnight here.
Total swim approx. 5km
Day 5 – Kalekoy, Gökkaya
After breakfast we cross the Kekova straits to the village of Kalekoy, a tiny village which although on the mainland, has no road access. Wander the steep narrow streets, enjoy a juice in a cafe with superb vistas, or explore Simena, a stronghold at the top of the headland dating back to the 4th century BC.
After lunch we start swimming from Kalekoy, passing a necropolis of stone tombs tumbling down the hillside. The convoluted coastline leads us to towards the island-filled Gökkaya Bay, where we once more board our gulet and cruise in comfort to the Pirate Cave. This cave was once used to store ill-gotten treasures. You can explore by zodiac or brave the chilly spring waters, but listen out for the bats!
Overnight in Gökkaya Bay.
Total swim approx. 5.5km
Day 6 – Limanağzı, Kaş
This morning we will sail all the way back to Kaş, dropping in for a last swim across Limanağzı Cove's sparkling waters. In the cliffs above is a stretch of the Lycian Way where you can spot some rock-cut tombs in the cliffs. We continue to Kaş harbour where we'll overnight.
Total swim approx. 4km
Day 7 – Free day
For the last day of your holiday you can avail of the activities that Kaş has to offer like paragliding, diving, trekking and other high octane activities, just laze on a sun-lounger and sip a beer or explore its antiquities from the Lycian and Byzantine eras. For those with a few lira left to spend, they won't be difficult to spend in the shops here. There is a wide variety of Turkish hand-made crafts, designer clothes, jewellery and souvenirs to choose from.